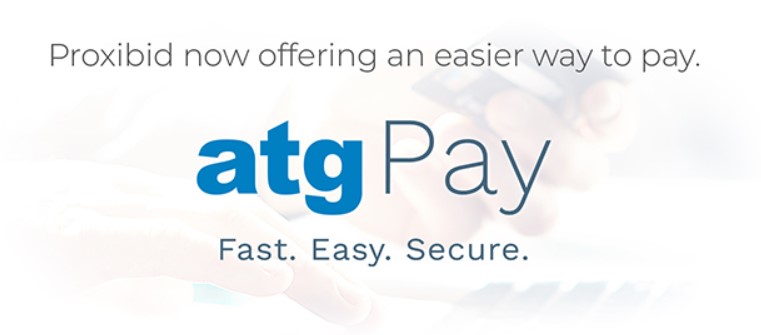 This article describes Proxibid's new atg Pay feature, including when it can be used to pay for items purchased on Proxibid. For steps on making payment in atg Pay, see Paying with atg Pay.
This article contains the following sections:
What is atg Pay?
---
atg Pay is Proxibid's new secure and seamless payment processing system that enables you to pay Sellers for items you won.
atg Pay Is...
Fast: Spend less time arranging payments and more time discovering new lots or enjoying your items.

Easy: Pay directly from your Proxibid account, with a few clicks.

Secure: We meet the strictest requirements for security and PCI compliance.
Read the atg Pay Terms & Conditions for Buyers here.
How Do I Know if an Auction House is Using atg Pay?
---
Proxibid is in the early stages of rolling out this new feature, with a limited release for selected auction houses.
To determine if atg Pay is available for an auction, check the 'Terms of Sale' for the auction or lot you plan to bid on. If the Seller is using atg Pay, they will stipulate this here.

Once you win your item, it will show up on your "MyProxibid" dashboard in the Buying section under "Purchased". Sellers typically email you an invoice with payment instructions within 24-48 hours of the end of the auction. For Sellers using atg Pay, invoices will contain a blue Pay Now button that can be used to check out via atg Pay processing system using a debit or credit card.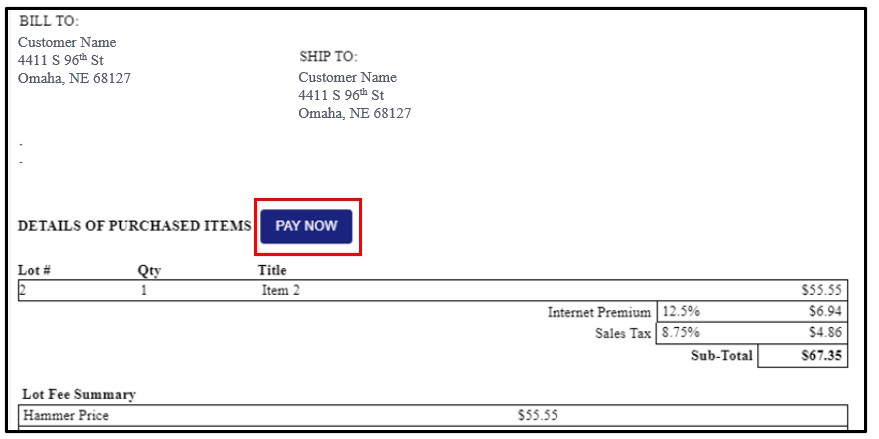 If there's no Pay Now button, it means that the auctioneer is not using atg Pay, and you need to either follow the instructions on the invoice or contact them to process the payment.
Any other questions?