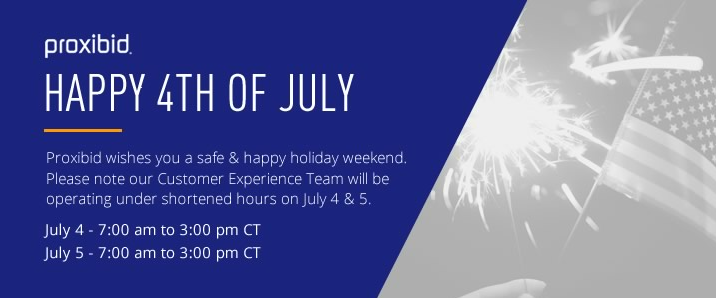 If you need assistance, here are some convenient ways to get the help you need:

Questions About Specific Auctions, Lots or Payment
Click here to locate and contact auction companies directly to get answers to questions related to events, specific lots or inventory, invoicing or arranging pick-up or shipping.
Chat
Click Here to chat with the Proxibid Customer Experience team now for the quickest reply.
Self-Serve Help Center
Click Here to access the Proxibid Help Center for answers to the most frequently asked questions.
Submit a Request
Click Here to send your question to our Proxibid Customer Experience team.
More Ways to Contact Us
We also offer additional options for contacting us, including by email and phone.
Email: support@proxibid.com
Physical Address:
4411 South 96th Street, Omaha, NE 68127, USA

Phone
(877) 505-7770 (United States)
+1 (402) 505-7770 (International)