This article contains the following sections:
Submitting Payments
---
The payment process for won items differs depending on the seller's payment terms. Before bidding on an event, be sure to review an event's Terms of Sale for a list of accepted payment methods, payment due dates, etc. Sellers may accept credit cards, checks, money orders or even wire transfers.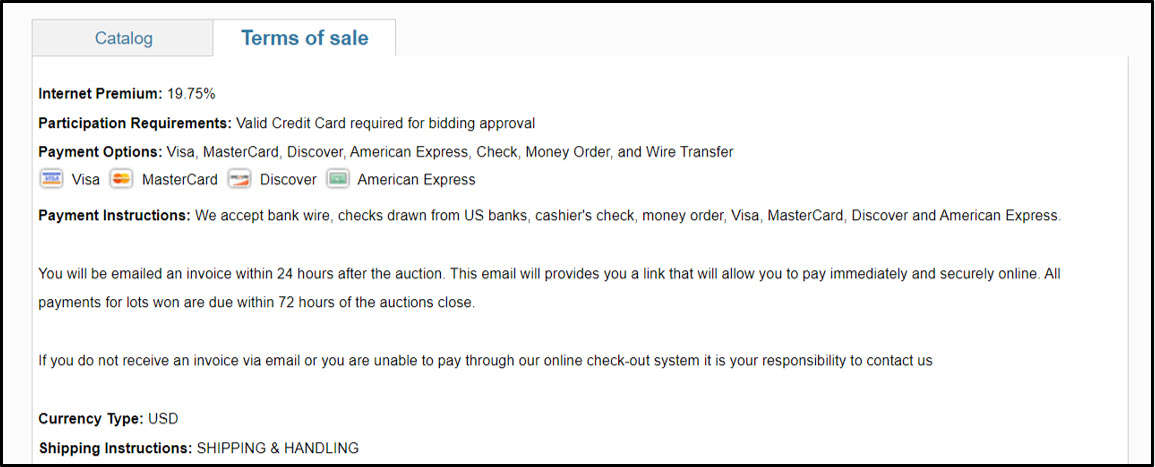 For specific questions relating to payments, winning bidders should
contact the seller
directly.
Failure to Pay
---
Placing any kind of bid in an event is a commitment to purchase the item from the auction company in the event that the bidder has the highest bid. It is important that potential bidders thoroughly read the Terms of Sale for the auction before placing any bids.
For information relating issues with the item purchased, see
Purchase Issues
.
If items aren't paid for, the seller will contact Proxibid to open a bidder dispute.
Failure to pay for an item won may result in no longer being able to participate in a seller's events or in Proxibid events.