This article provides steps for paying for Proxibid invoices using atgPay. If your purchase was made from an auction house not using atgPay, please contact the auction house directly. To determine if an auction house is using atgPay, see What Is atgPay?
This article contains the following sections:
Paying with atgPay
---
Step 1:
To make an invoice payment, use the Pay Now button found on MyProxibid under the Invoices tab. There will also be a direct Pay Now button available in the invoice emailed to you by the auction house.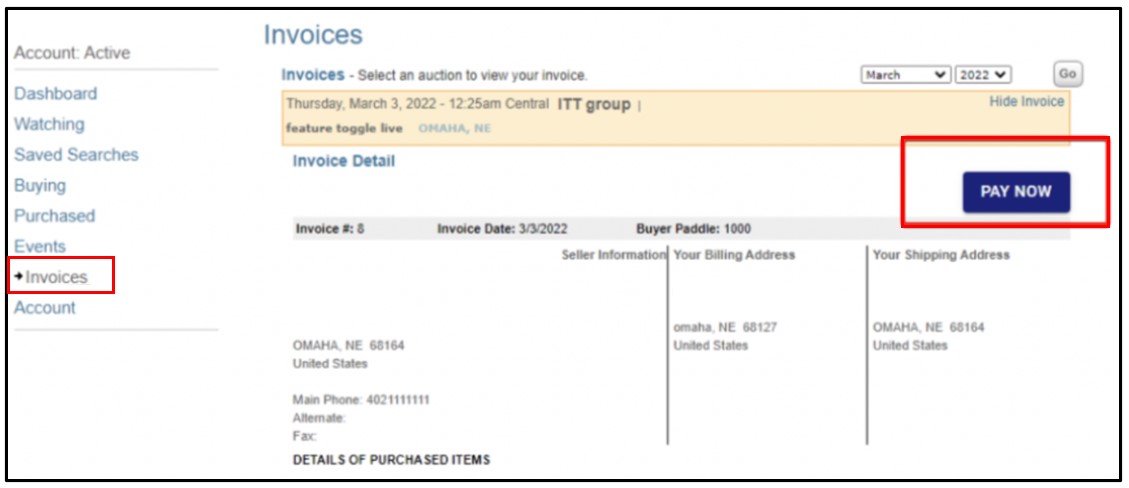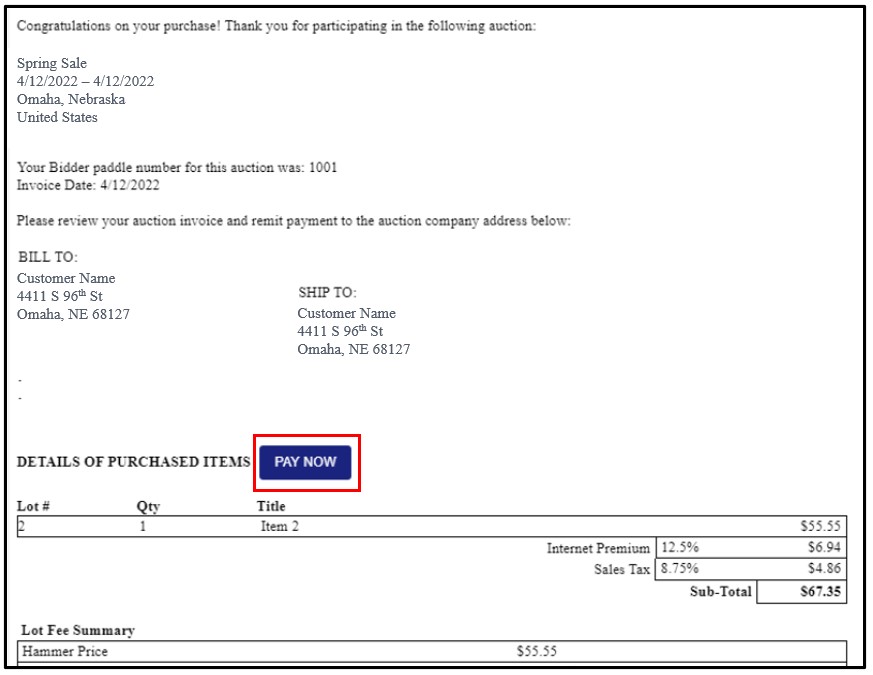 Step 2:
Once you click Pay Now, you will be prompted to add and select your credit card to submit payment.
Important Note: While you may have added a credit card on file in the past, you will need to re-add a credit card to complete payment via atg Pay. By confirming your payment, you are agreeing to the auction house's terms of sale.

Step 3:
Once a successful payment has been made, you will be routed to a payment confirmation page which includes a summary of the transaction.
If any errors occur, please contact our Customer Support team here.
For information on requesting refunds, see atgPay: Refunds.
Re-Entering Credit Card Details
Proxibid uses credit card information upon registration as an account validation and identity check as part of our risk management procedure. When it comes time to pay your invoice using atgPay you will add your card information to be captured for the purpose of payment.
Proxibid engages a third party to ensure your card details are stored safely, securely and Payment Card Industry (PCI) compliant.
Taxes
---
For information on how/when taxes are calculated using atgPay, see atgPay: Sales Tax.
Any other questions?