This article describes the process for purchasing a vehicle through Proxibid from auction houses utilizing atgPay. If your purchase was made from an auction house not using atgPay, please contact the auction house directly. To determine if an auction house is using atgPay, see What Is atgPay?
This article contains the following sections:
atgPay Calculated Vehicle Taxes
---
Vehicles sold in auction events using atgPay will automatically calculate taxes if:
The Auction House has categorized the lots to have sales tax collected
The state in which the vehicle was purchased imposes sales tax on vehicle purchases

Tax will be calculated and collected based on the state of purchase not sale
Purchases made in states that do not impose sales tax will not be subject to tax.
Auction House charged Vehicle Taxes
---
Some Auction Houses will calculate, collect and remit taxes on vehicle sales. In these situations, taxes will be zeroed ($0) out for vehicle sales (or omitted) on your invoice; rather indicated in a separate line item on your invoice and check out page with verbiage created and inserted by the Auction House themselves.
As taxes are not calculated or collected via atgPay in these scenarios, tax exempt bidders should reach out to the auctioneer to update and remove sales tax from winning invoice.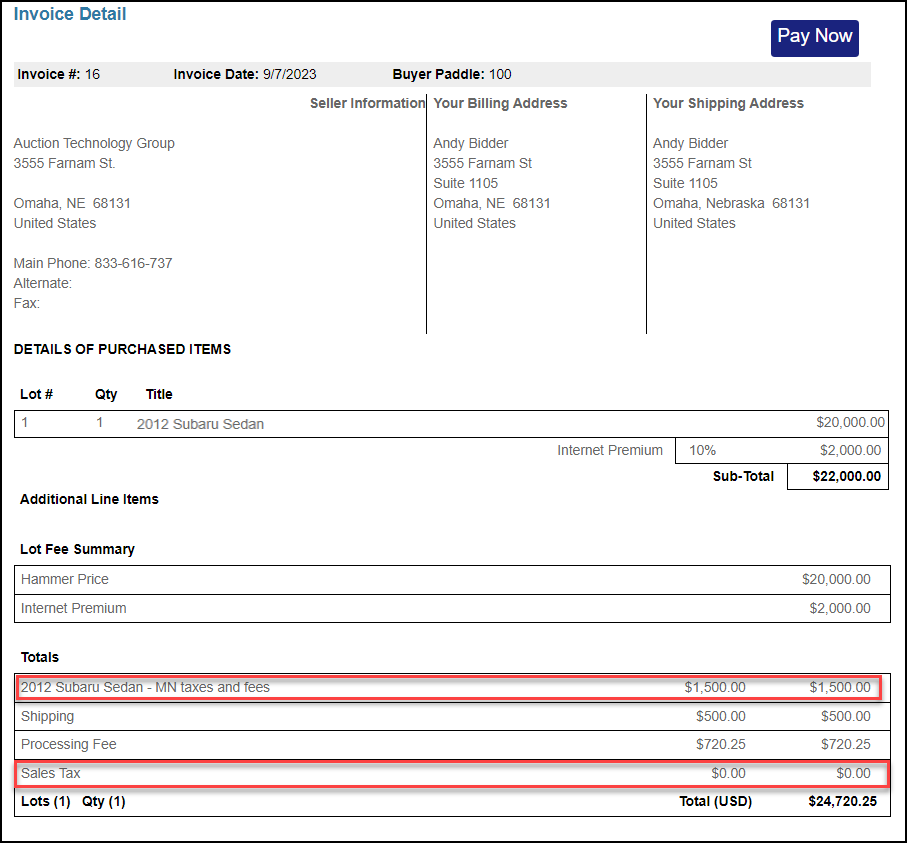 Vehicle Shipping Methods
---
Auction houses will select which shipping methods are being offered on vehicle sales. During checkout, the bidder will be able to select which shipping method they'd prefer. For more information on shipping options, see atgPay: Shipping.
Registration Documentation
---
Additional paperwork should not be needed in order for buyers to register their vehicle. When registering the vehicle, print off a copy of the paid invoice and provide to the registrar.
To access their complete invoice, bidders should log into their Proxibid account. For more information on invoices, including how to update a shipping address, see Bidder Invoices.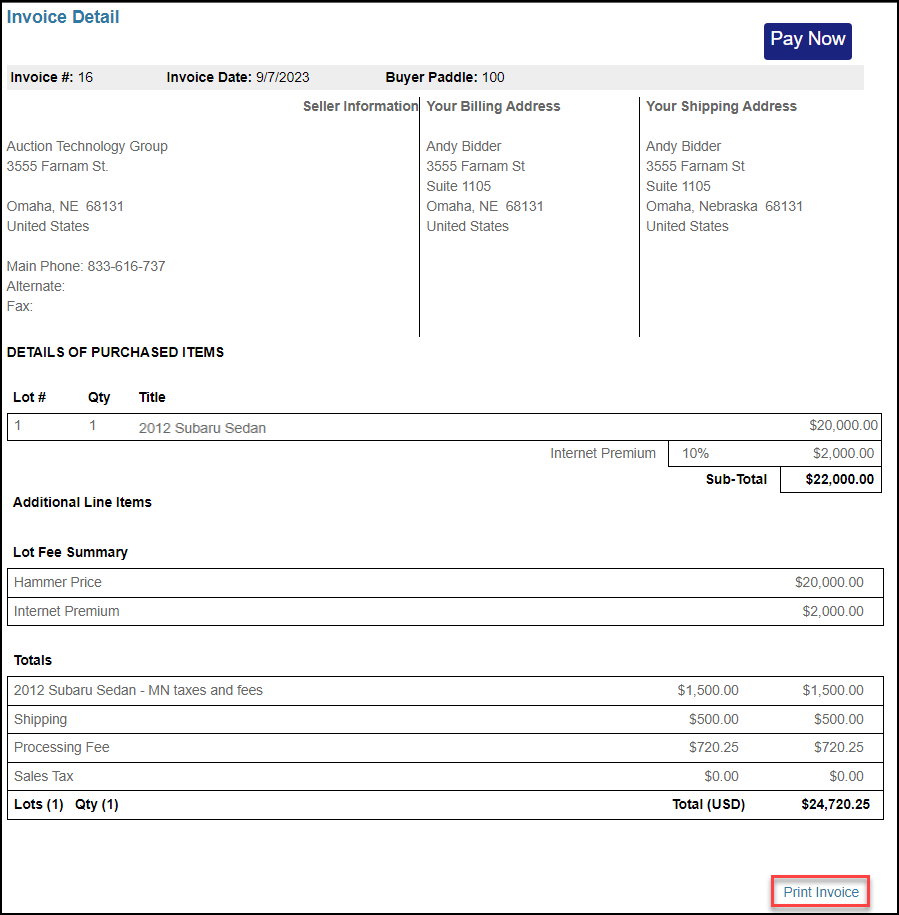 Click the Print Invoice link in the lower right corner of the page to print the invoice for registration purposes.
While the receipt will display the payment details, it will not display the vehicle information (unless added in notes by the Auction House).