This article describes what reserves are and how to know if they're being used in an auction event.
This article contains the following sections:
What are Reserves?
---
A reserve is the minimum price that a seller is willing to accept for an item to be sold at auction. It is also known as a "reserve price". The reserve price is confidential and is not known to bidders until the reserve is met.
Unless an auction is listed as being "absolute" or "no reserve", it can be assumed that all lots have a reserve.
How to Know if an Item Has a Reserve 
---
As auction events on Proxibid are controlled by different sellers and auction houses, reserves can vary from event to event. The event's Terms of Sale may contain information related to reserves. Contact the seller directly with any additional questions about reserves.
Sellers may set an automatic reserve on an item. In that case, until that reserve is met, bidders will see a notification on the lot's information page stating that the reserve has not yet been met.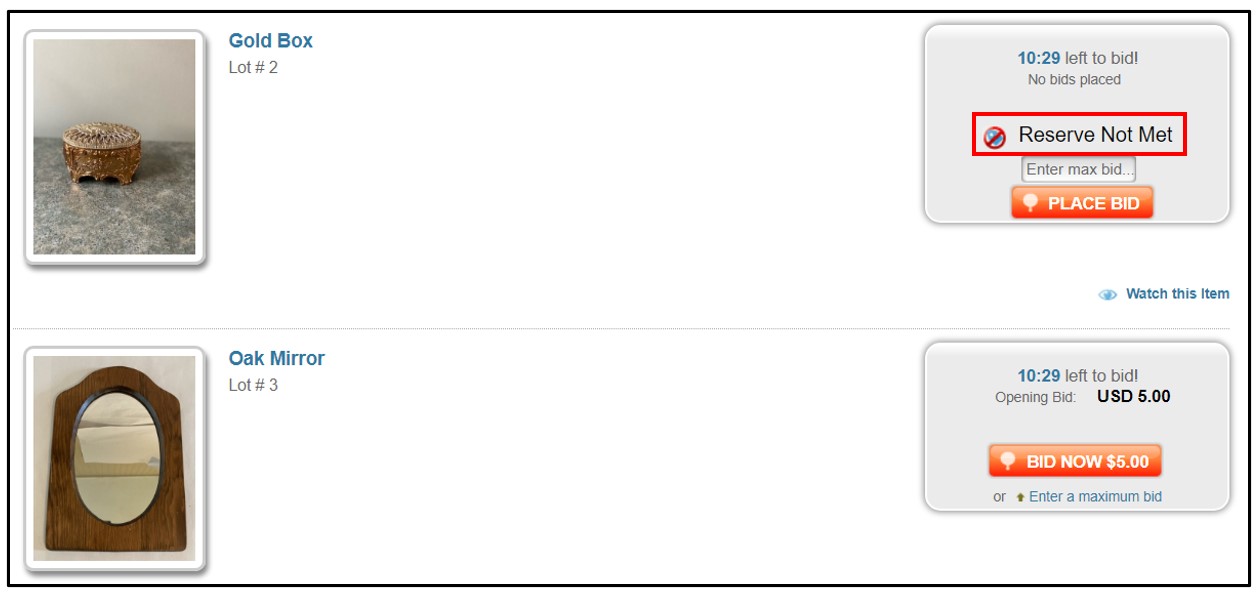 If a bid meets the reserve, the bidder will receive an email indicating that the reserve for the lot has been met.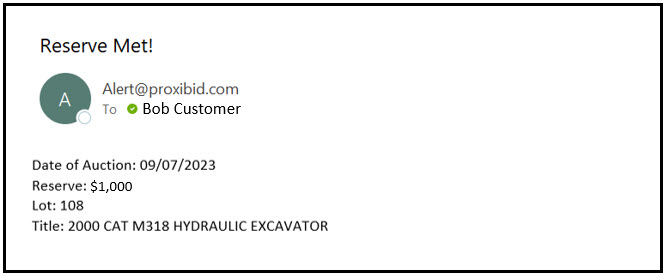 Pending Seller Confirmation
Items may also be sold "pending seller confirmation." This means that, after the auction, the seller must first obtain confirmation (usually from the consignor of the item) to be able to sell the item at the hammer price.