This article provides general information relating to selling on Proxibid, as well as how to find information relating to Proxibid sellers.
This article contains the following sections:
About Proxibid Sellers
---
Proxibid works with independent business owners, trusted auction companies and dealers to create a trusted Marketplace. Sellers on Proxibid must submit applications and be approved before they can sell on the Proxibid Marketplace. All sellers also agree to Proxibid's Prohibited Items Policy and Unified User Agreement.
Proxibid ensures that only auctioneers of the highest caliber are part of the Proxibid marketplace. Proxibid requires all sellers to have a valid auctioneer or auction firm license, or have an employee or staff member who holds a valid auctioneer license.
Each seller has their own seller account, which is used to create events and sell inventory on Proxibid, and is separate from any bidder accounts they may have.
For more information about selling on Proxibid, or to apply to sell on Proxibid, click here.
Seller Landing Pages
---
Each seller on Proxibid has their own Landing Page which contains information about the seller, along with a list of their upcoming events.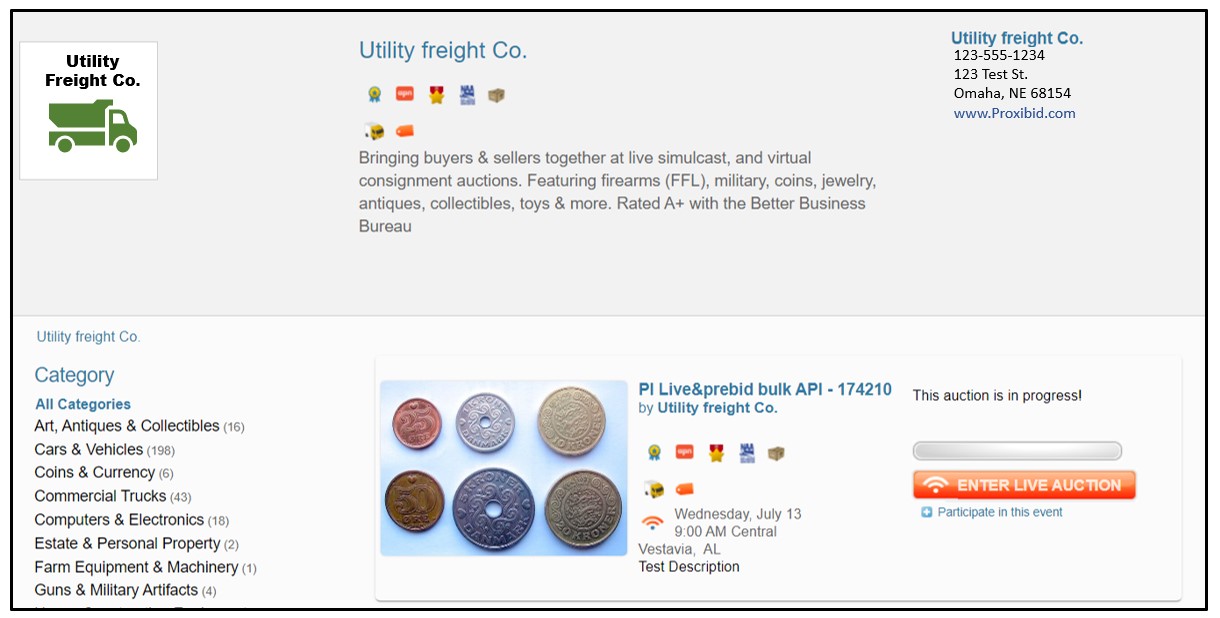 To access a seller's Landing Page, click on the seller as it appears at the top of an event listing, or search for the seller on Proxibid.com.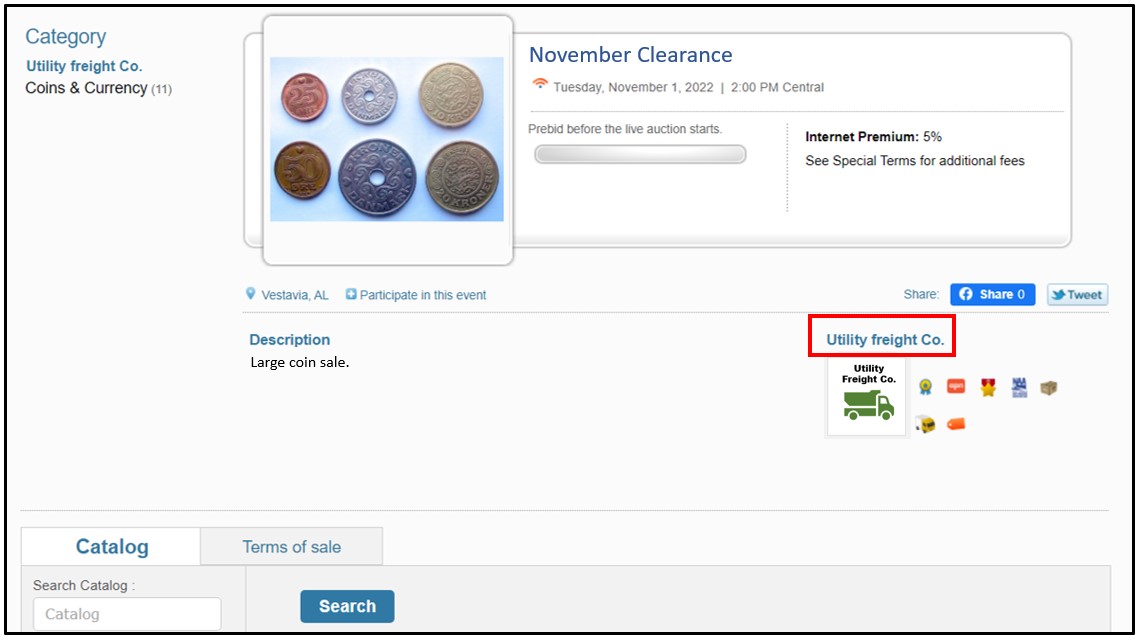 Seller Badges
---
Proxibid's badging system identifies top sellers and highlights sellers who offer lower Internet premiums, faster shipping, excellent customer support and more. Viewing a seller's badges may help a bidder to determine if the seller is right for them.
Hovering over a badge icon will display what the badge is for.
A seller's badges can be viewed on their Landing Page or next to their seller information at the top of an event listing.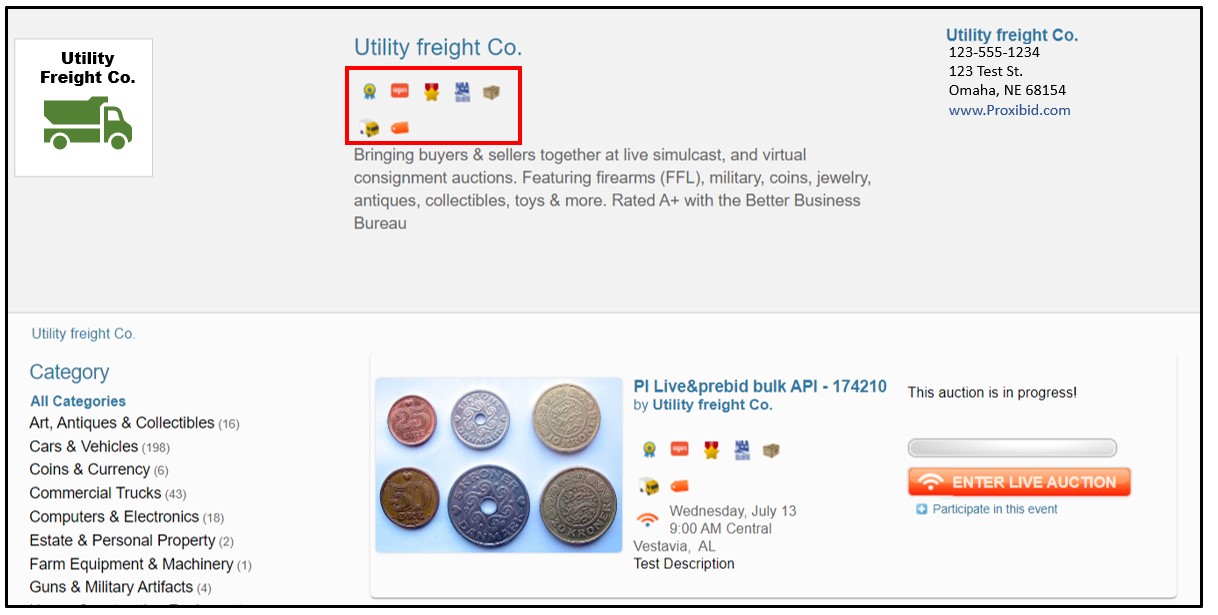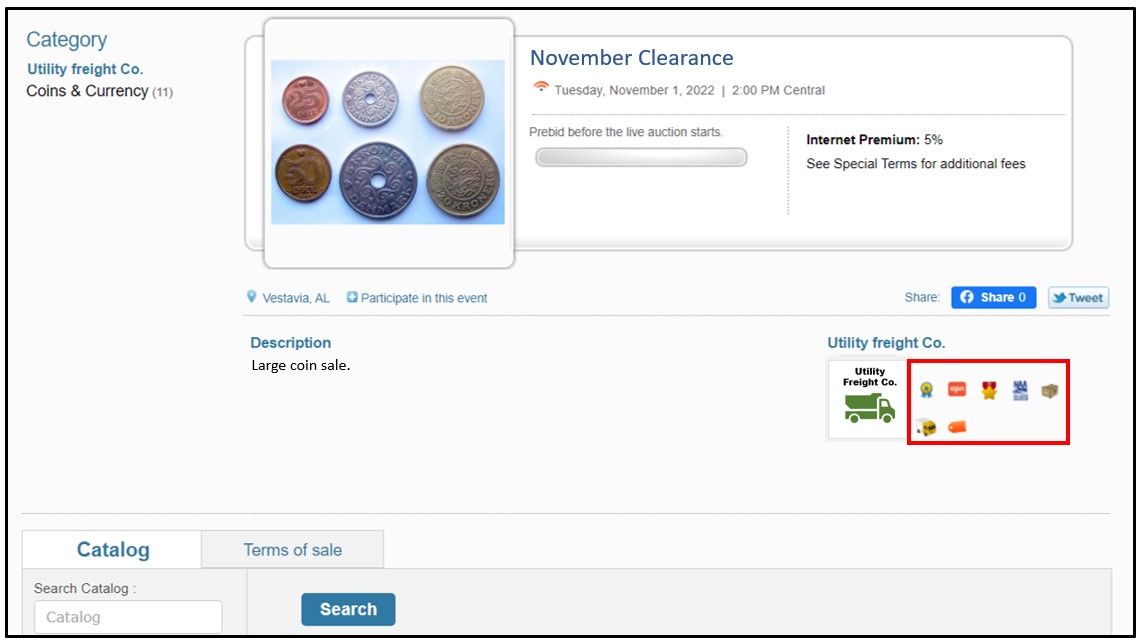 Contacting Sellers
---
A seller's contact information is listed on their Landing Page on Proxibid.com.
Additionally, seller's may list contact information unique to an event in the event's Terms of Sale, or on an invoice, if a bidder has already won an item.