This article describes what high-risk items are and the impact of purchasing high-risk items through auction houses using atgPay. To determine if an auction house is using atgPay, see What Is atgPay?
This article contains the following sections:
What Items are Considered High-Risk?
---
High-risk merchandise includes government-regulated goods that require additional underwriting by credit card processors, as well as potentially brand damaging products. High-risk merchandise may include but is not limited to guns, firearms, knives, casings, weapons, wine, beer, or spirits, and offensive or discriminatory goods.
Purchasing High-Risk Items
---
Auction houses may charge additional fees to process payments for high-risk items. These fees would appear on a bidders invoice.
Bidders who purchase high-risk items will also see the notification below on their invoice and on the Checkout page:
"Due to the regulated nature of items in this order, the auctioneer may contact you for additional documentation in order to finalize the sale. By paying for this invoice, you agree to all shipping policies and terms of sale set by the auctioneer."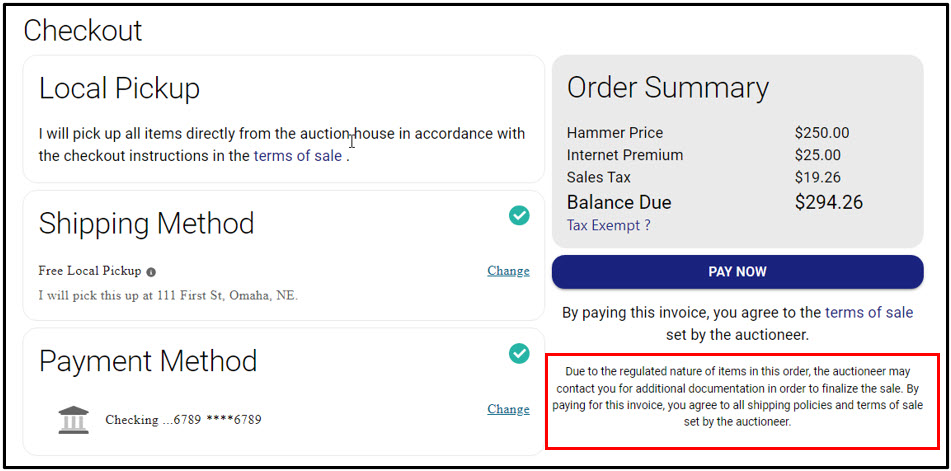 Please note, if you purchased a high-risk item and you do not have a Pay Now button on your invoice, please contact the auction company directly to arrange payment.